Liz Kopco
Diabetes Patient Advocate Leader
Liz is a first-generation Mexican-American that believes in helping others in need. Growing up on the south side of Chicago, Liz spent many years of her childhood in and out of doctor's offices with her parent's illnesses, seeing the inequities lower-income communities face firsthand. From a young age, Liz developed a passion for helping others and all things science.
She received a Bachelor of Health Sciences from Aurora University and was an active advocate for affordable higher education in IL. With a bug for research, Liz pursued a Ph.D. in molecular biology from North Dakota State University and spent her early career studying insulin signaling in invertebrates with a fellowship from the National Science Foundation. Along with advocating for women and girls in STEM, Liz also began advocating for the diabetes community when she was diagnosed with type 2 diabetes herself in 2015.
Battling many stigmas and misconceptions about diabetes, Liz has made it her mission to not only share her personal journey with diabetes on her platforms but to teach others to be their own best advocate, too. As a content writer for a diabetes nonprofit, Liz uses her background in science and biology and personal experience to help educate and empower the diabetes community.
Through her passion for speaking up for others, Liz started The L Podcast to help others navigate the difficulties of adulthood, including many first-generation barriers and issues around mental health. Liz serves on other nonprofit boards and committees that aim to help face the inequities that many people with chronic illnesses and women still face today. When she's not advocating or working on her podcast, Liz enjoys hiking with her husband and their terrier/schnauzer pup, Burberry.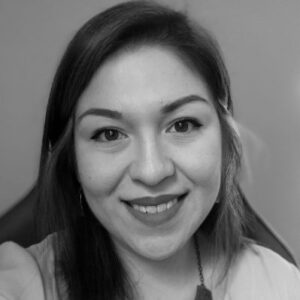 Back to Top