— ICER will evaluate whether multiple formularies offered by the five largest US commercial payers, state health exchange plans in the four geographic regions of the US, and the Department of Veterans Affairs provide appropriate access to the prescription drugs reviewed by ICER in 2021 —

— Coverage policy data will be solicited from payer organizations and supplemented with data accessed through MMIT's Market Access Analytics solution —
BOSTON, April 12, 2023 – The Institute for Clinical and Economic Review (ICER) today posted a Protocol outlining how we will conduct our third annual assessment of how well major insurers' prescription drug coverage policies align with a set of fair access standards developed by ICER with expert input from patient advocates, clinician specialty societies, payers, pharmacy benefit managers, and life science companies.
In September 2020, ICER published the white paper: "Cornerstones of 'Fair' Drug Coverage: Appropriate Cost-Sharing and Utilization Management Policies for Pharmaceuticals." This paper analyzes the ethical and practical dimensions of insurance coverage policy, while presenting a corresponding set of criteria that will support a more transparent discussion among all health care stakeholders about whether specific policies are delivering "fair" patient access to prescription drugs. The criteria to be evaluated in this year's assessment include those related to patient cost sharing, clinical eligibility criteria, step therapy, and provider restrictions. The availability of these policies to prospective health plan enrollees will also be evaluated.
ICER will use the MMIT's market access Analytics solution to identify the formularies that will be included, and will solicit coverage policies directly from payers, supplementing their responses with information from the MMIT database. For this report, ICER will review multiple formularies offered by the five largest US commercial payers, state health exchange plans in the four geographic regions of the US, and the Department of Veterans Affairs.
For each of the drugs reviewed by ICER in 2021 we will perform analyses of the proportion of selected fair access criteria that are met in these formularies, analyzed across drugs, conditions, and payers. The following drugs in the 2021 ICER assessments are in scope for this initiative: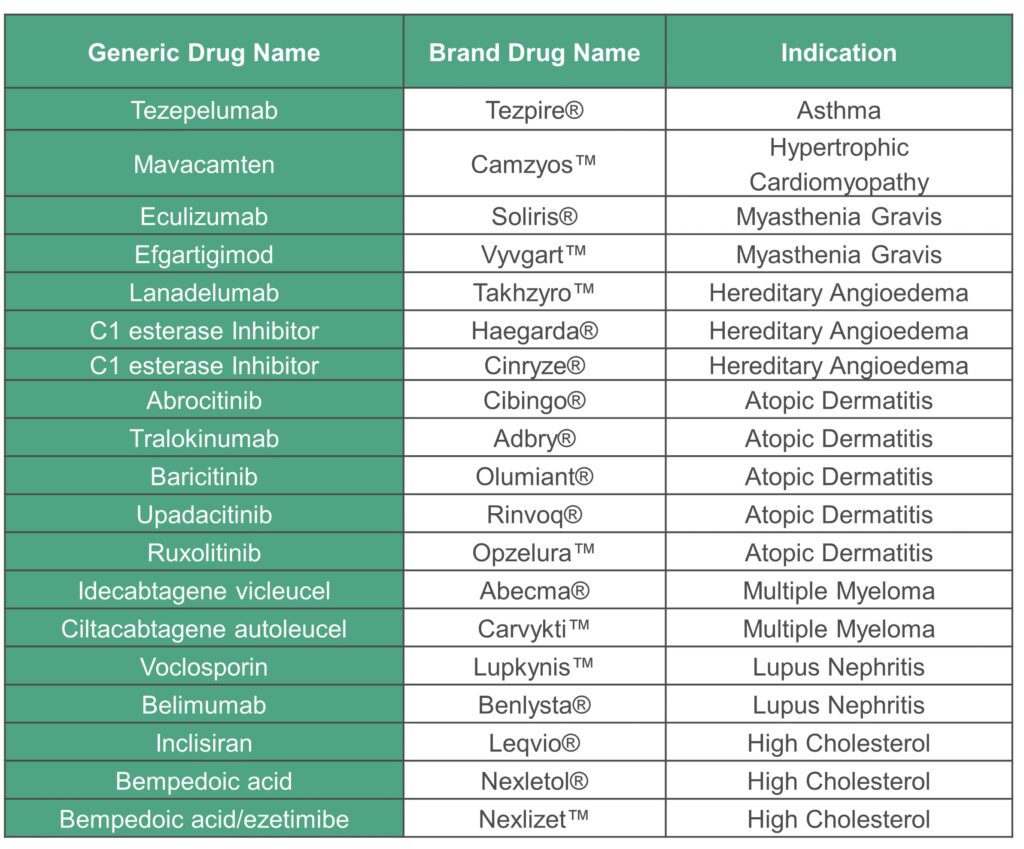 ICER anticipates publishing its assessment of Barriers to Fair Access in November 2023. The complete timeline for this initiative is available here.
The Institute for Clinical and Economic Review (ICER) is an independent non-profit research institute that produces reports analyzing the evidence on the effectiveness and value of drugs and other medical services. ICER's reports include evidence-based calculations of prices for new drugs that accurately reflect the degree of improvement expected in long-term patient outcomes, while also highlighting price levels that might contribute to unaffordable short-term cost growth for the overall health care system.