Ongoing Assessments & Recent Research.
Easy access to our work
Featured News & Insights.
Learn about our latest work.

Independent appraisal committee found the evidence is adequate to demonstrate that eculizumab and efgartigimod both provide a net health benefit when compared to conventional therapy alone.
10/20/2021
Evidence is rated as promising but inconclusive to determine whether mavacamten provides a net health benefit for patients over the long term; using patient outcomes from short-term studies, treatment would achieve common thresholds for cost-effectiveness if priced lower than $15,000 per year.
10/07/2021
Public comment period now open until October 14, 2021; Requests to make oral comment during public meeting also being accepted. 
09/16/2021
The ICER Impact.
New York Medicaid pursued discounts, many of which were in line with ICER reports, which have saved the state over $300 million
Engaged with over 300 patient groups and patient reps
In a landmark international program, HTA agencies around the world can now access ICER's customizable COVID-19 Cost-Effectiveness Model
Current
Policy Papers.
Easy access to our ongoing policy papers
Latest
Developments.
We're hiring! Click here to see our full time job listings.
Learn more about how the patient perspective influences ICER's work, and learn how you can be involved.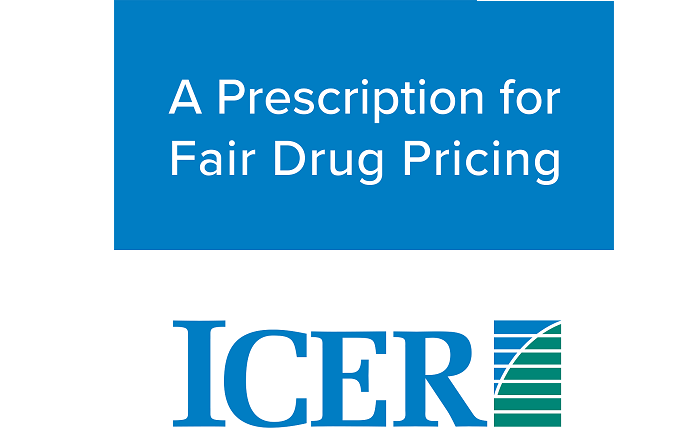 Listen to our podcast, "A Prescription for Fair Pricing". Subscribe now on Apple, Google, or Spotify.