Ongoing Assessments & Recent Research.
Easy access to our work
Featured News & Insights.
Learn about our latest work.

— Report will be subject of Midwest CEPAC meeting in November 2021; Draft Scoping Document open to public comment until May 27, 2021 – BOSTON, May 6, 2021 – The Institute for Clinical and Economic Review (ICER) announced today that it will assess the comparative clinical effectiveness and value of tezepelumab (AstraZeneca) for the treatment of severe […]
05/06/2021
Given the risk of side effects and the uncertainty of benefit, ICER assigns a draft rating of "insufficient" to the strength of evidence on whether aducanumab provides a net health benefit for patients. Results are preliminary and subject to change based on public comment, which ICER is accepting through June 2, 2021.
05/05/2021
Informed by expert input from patient groups, former regulators, payers, and life science companies, white paper analyzes potential impact of a variety of reform options that address the balance between uncertainty, access, innovation, and costs.
04/26/2021
The ICER Impact.
New York Medicaid pursued discounts, many of which were in line with ICER reports, which have saved the state over $300 million
Engaged with over 300 patient groups and patient reps
In a landmark international program, HTA agencies around the world can now access ICER's customizable COVID-19 Cost-Effectiveness Model
Current
Policy Papers.
Easy access to our ongoing policy papers
Latest
Developments.
We're hiring! Click here to see our full time job listings.
Learn more about how the patient perspective influences ICER's work, and learn how you can be involved.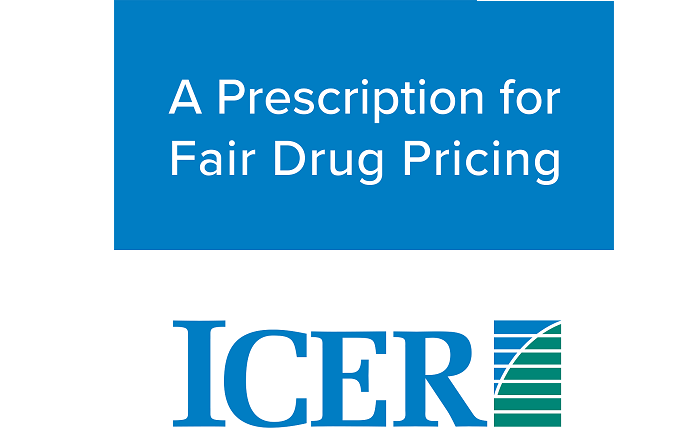 Listen to our podcast, "A Prescription for Fair Pricing". Subscribe now on Apple, Google, or Spotify.