Ongoing Assessments & Recent Research.
Easy access to our work
Featured News & Insights.
Learn about our latest work.

Out of 10 identified drugs that had substantial 2019 price increases on top of already high current spending, seven were not supported by new clinical evidence; the net price increases on these seven drugs alone cost Americans an additional $1.2 billion in annual drug spend.
01/12/2021
Independent appraisal committee determines current evidence is adequate to demonstrate that, compared to syringe exchange programs alone, supervised injection facilities save lives while lowering public health costs. At policy roundtable, experts call on community, state, and federal policy leaders to launch pilot SIF programs in areas of established need and with strong local involvement of […]
01/08/2021
ICER formally launched ICER Analytics™, a new cloud-based platform that will revolutionize the ability of payers, life science companies, patient groups, and others to develop formularies, negotiate drug prices.
11/30/2020
The ICER Impact.
New York Medicaid pursued discounts, many of which were in line with ICER reports, which have saved the state over $300 million
Engaged with over 300 patient groups and patient reps
In a landmark international program, HTA agencies around the world can now access ICER's customizable COVID-19 Cost-Effectiveness Model
Current
Policy Papers.
Easy access to our ongoing policy papers
Latest
Developments.
Learn more about ICER's Health Technology Assessment Fellowship! And click here to see our full time job listings.
Learn more about how the patient perspective influences ICER's work, and learn how you can be involved.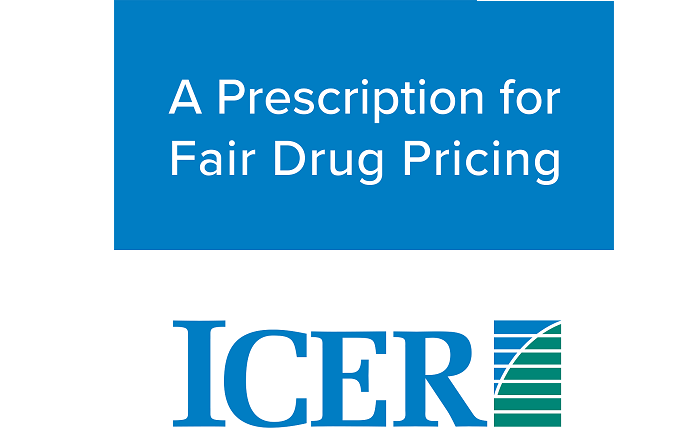 Listen to our podcast, "A Prescription for Fair Pricing". Subscribe now on Apple, Google, or Spotify.