Sneha Dave, BA
Generation Patient
Titles and Affiliations: 
Executive Director, Generation Patient
Sneha graduated from Indiana University in May 2020 where she majored in chronic illness advocacy as well as journalism. She created Generation Patient and its program of Crohn's and Colitis Young Adults Network with major funding from Helmsley Charitable Trust, the Lumina Foundation, the Cystic Fibrosis Foundation, and more to create support systems for adolescents and young adults with chronic and rare conditions across the U.S. and internationally. She is proud to work with a team of young adults with chronic and rare conditions to remain industry-independent. Sneha has completed an undergraduate research fellowship in health policy at Harvard T.H. Chan School of Public Health. She has also interned at numerous places such as Pfizer Global Headquarters in health economics and outcomes research for Inflammation and Immunology. Sneha has spoken on Capitol Hill, featured nationally on C-SPAN, is a past contributor for U.S. News and World Report, and has put in considerable time and effort advocating for the unique challenges of young adult patients. She also created and chairs the first disability caucus in Indiana, and has served on the Democratic National Committee Disability Policy Subcommittee. Sneha was awarded two academic fellowships with the Association of Health Care Journalists. She was previously a national policy fellow at Respectability and now serves as the youngest director on the board for the national nonprofit. Sneha has spoken at the Democratic National Convention, Stanford Medicine X, at the Harvard Youth and Public Health Summit, the National Academies of Science, Engineering, and Medicine and other major avenues. For her work, she has been recognized nationally and selected as the youngest ever American Association of People with Disabilities Emerging Leader.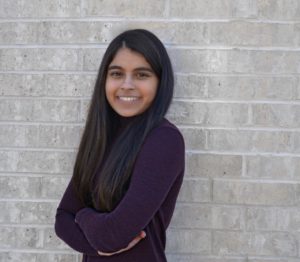 Back to Top